Hi, I'm Francesco Pistore and I'm a student of the MSc Finance in Venice, Italy. Of course this has nothing to do with my online jobs.. well! Here I have some space to explain what happened in the last years that brought me here. If you have questions feel free to send me a message via the contact form! :)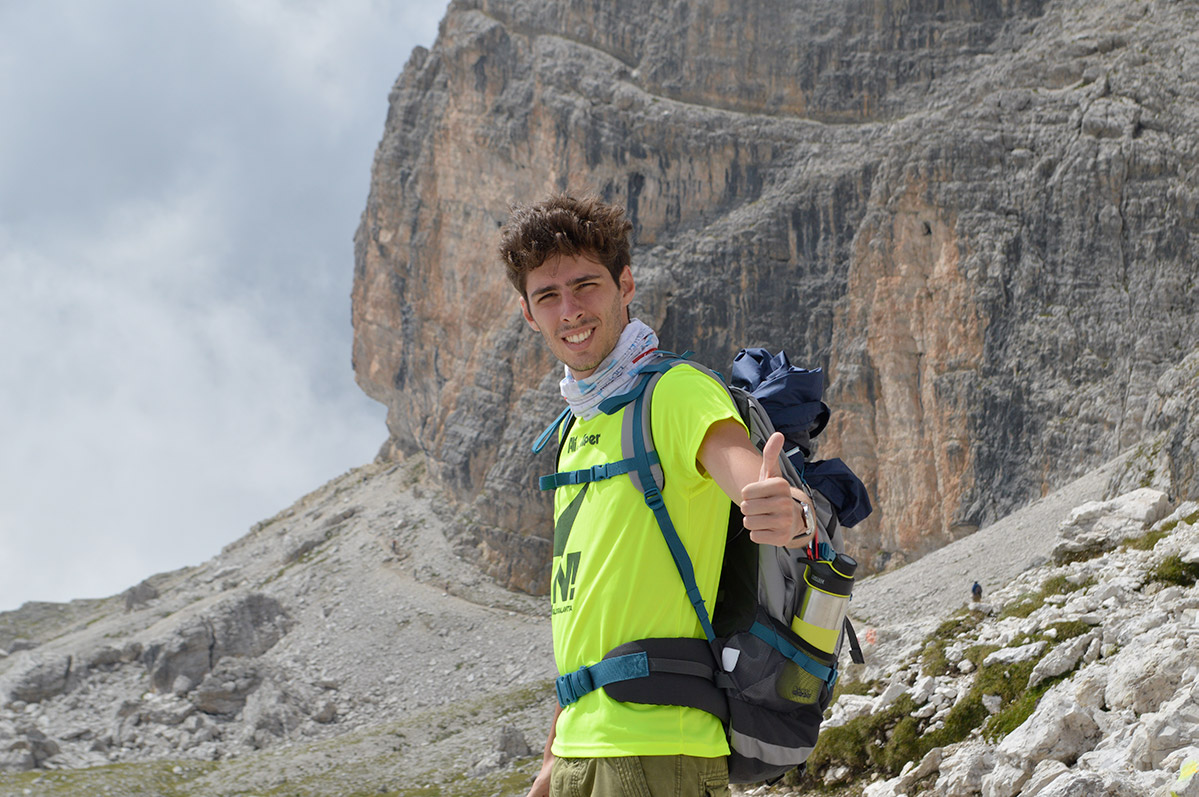 This is me and yes, I like mountains, especially Dolomites.. photo by gretaas.im
My passion for photography and travel
In 2006, at the age of 14, I received my first pocket camera. I started to make some photos but I noticed some years later, that I was doing more vlogs than photos… well, it could sound normal right now, but I can tell you that during first 2000s was very strange!
Anyway, after 5 years, during 2011, my mom decided to jump from her historical (but beautiful) analog camera to a new DSLR.. and what DSLR! It was a beautiful Nikon D90 with a stock 18-105mm.
I was shocked about that beauty and everytime my dad went to a motorsport event I took with me also my mom's D90.
I started to photograph rallies since my early ages. However only with the D90 I understood that a good camera with a good lens (even if stock) was the basic to do great photos.
I also started to travel a lot, first with my parents along Europe with a camper and later with my girlfriend Greta. We took more or less 30 planes in just 4 years. Also Greta loves to photograph, especially people and street photography.
I don't know how many photos I took during the lasts years, but I'm sure that I improved my skills and I've a lot of work to do in the future to improve them again and again.
Psst.. I'm also a Google Local Guide.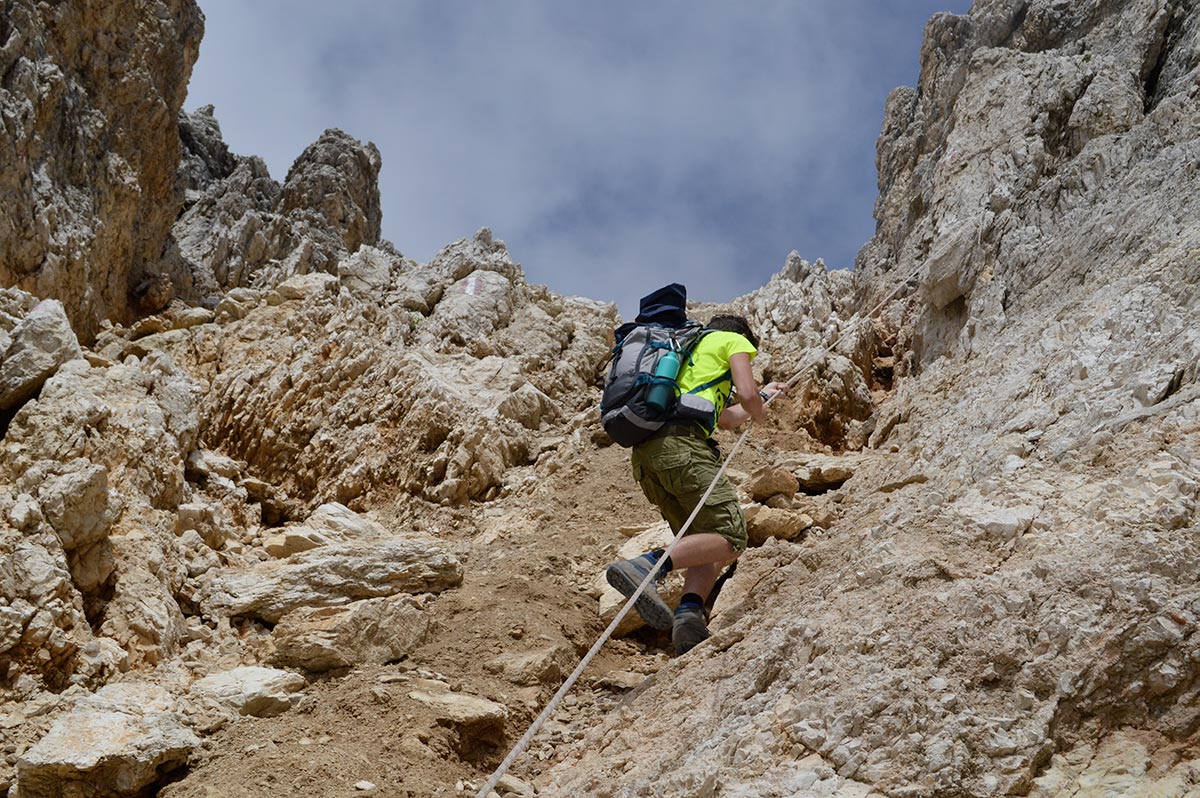 A franzpisto on the Dolomites.. photo by gretaas.im
My passion for Internet
What about my passion for the web? It all started during my first two years of high school. I had a friend from India that was very good in making websites.
I started to improve my skills and I published my first website, pistonet, during 2009 at the age of 17.
But I jumped in a new world (for me) only during 2012, when I discover WordPress, its plugins, its themes and, most of all, the SEO.
I started Stintup.com and it was my job during universities years. Thanks to Stintup I traveled a lot, both for business reasons and just for passion. I visited more than 25 countries, I achieved press membership in MWC Barcelona, Geneva International Motor Show, AME Padua, EXPO 2015 and many other events.
Now I just want to share with you my experience:
Write article, blog posts, review and guide SEO-ready for you
Building a nice and fast website that can help you to achieve your next objectives
My studies and the passion for Finance
My past and actual studies have nothing to do with what you read up to here. In fact, after a Bachelor's degree in Economics and Management I took a MSc in Finance where I'm actually enrolled (held completely in english but based in Venice, Italy).
I have a big passion for financial markets since since 2013 when I started trading and investing at the age of 20. Some years later I discovered the magic world of FinTech, where my two big passion of IT and finance come together! Only during 2017 I started to study cryptocurrencies and the technology behind it (blockchain) and some months later I started investing in Bitcoin.
Certifications
What I do here with franzpisto.com?
franzpisto.com is just my professional website. I used to call me franzpisto all over in the web, so I decided to call my personal website with this name.
I offer especially two services:
Editor, copywriter and digital marketing (I write articles, improve blog posts SEO, help you with affiliate marketing, content marketing and advertising)
Web services (making them, manage them, support you)
Photo services (I take photo of your products and your business and make them better).
What I do in general:
Financial markets (since 2013)
Crypto markets (since 2017)
Growth Hacking - SEO, SEM, Email Marketing, Social Network (since 2012)
WordPress (since 2009)
Thank You for reading!